Navoday Association for Promotion of Indian Heritage is an NGO formed in 1996 with some like-minded people of Kolkata who are members of the International Rotary and Inner Wheel movement for over 3 decades and who believe in the maxim of "Service above Self". Ananda Ashram - an abode for senior citizens is the result of an understanding with the ITC Ladies' Social Welfare Society and the two NGOs joined hands in this project – Navoday providing the land, while ITC Ladies. Society providing the fund for building the ground floor which can accommodate 17 (seventeen) persons if the residents decide to share the rooms. The first floor of the building can accommodate another 4 (four) persons.
Ananda Ashram was inaugurated on 7th May, 2006 by Mrs Bharati Deveshwar, President of ITC Ladies' Social Welfare Society. The first floor of the building has been completed in January 2020 and is ready to receive boarders.
All donations to "NAVODAY ASSOCIATION FOR PROMOTION OF INDIAN HERITAGE" are exempted under Section 80G of IncomeTax.
Your Donation will help to extend support to more & more people.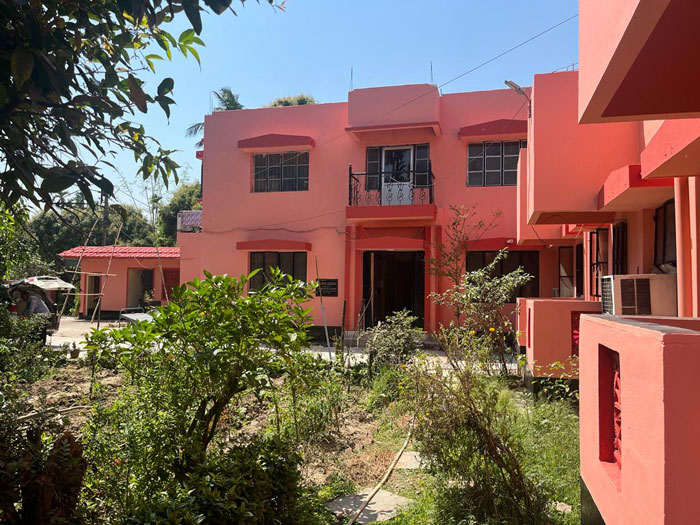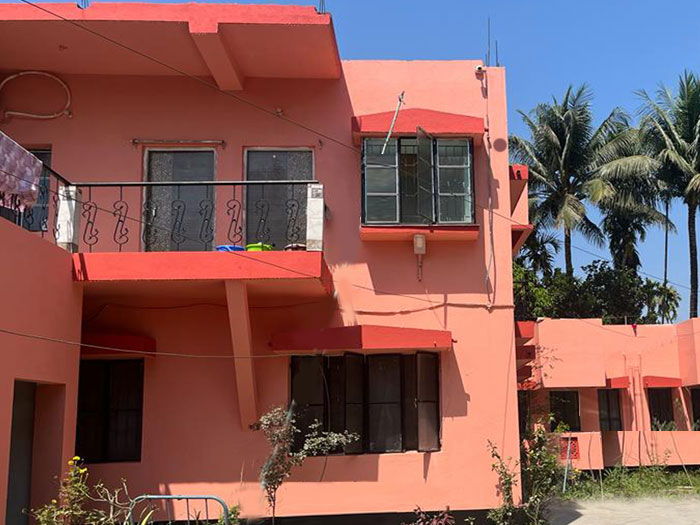 ITC Ladies Social Welfare Society has shown great faith by giving strong financial backing to Navoday and we hope that many more corporate houses, small business houses and individuals will come up to assist in fulfilling this dream project of Navoday which has taken up this project at a time when need for such homes is soaring high.
Entertainment at the Home
Many programmes are arranged to the liking of the residents like, Music, Talks, Films and also just adda and interaction with outsiders and residents from other old age home.

Residents are also taken out to watch programmes like theatre, music soiree, and to participate in seminars and talks.

Residents are taken out during Puja and other festivals.

Special days like Independence Day, Republic Day, Senior Citizen Day are observed at the Home. Saraswati Puja is regularly held at Anandaashram.

We arrange for picnics with outsiders at Anandaashram.

Rotarians, Rotaractors visit Anandaashram regularly and entertain them with songs, Recitation, quiz, games etc.

Our first trip outside Kolkata was at Puri, Orissa. Residents were taken to Puri in July 2012 for 5 days and they enjoyed like small children. We all returned with unforgettable memories.